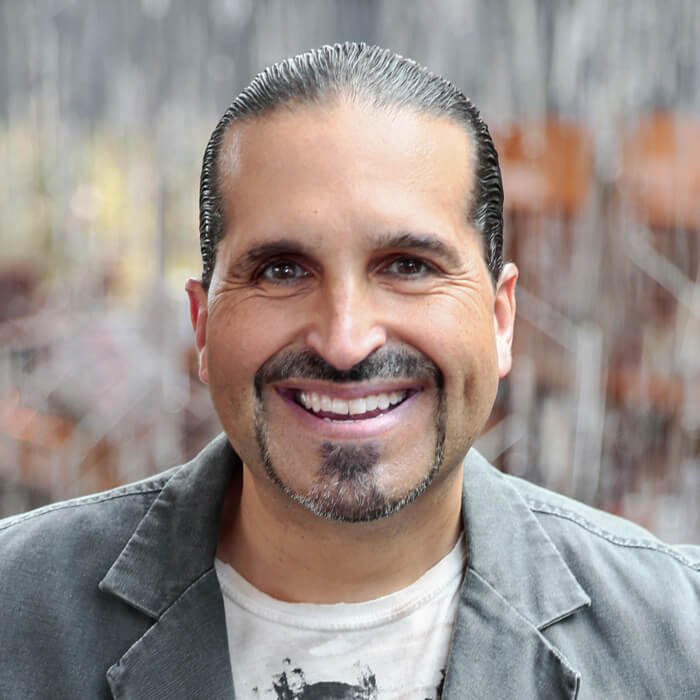 Born in the midst of the 'Jesus Movement', Pastor Ron was exposed to all walks of life as his home became the bridge to Jesus for the many who've helped to build this ministry. With a heart to serve the Lord, spread the gospel and shape culture, Pastor Ron would go on to pioneer several Christian rock bands and own two nationally respected design firms. Today, U! Creative represents some of the most revered and influential brands in the world.
Having served in The Ark since it's inception, Pastor Ron was ordained an Elder in 2007… Associate Pastor in 2010… and assumed his father's mantle of Sr. Pastor in 2018. His leadership has also been utilized on the Advisory Boards of Cedarville University, The Modern College of Design, and as Executive Director of the 501c3 HomelessRockstars.org based in Redding, CA. He's also had the privilege to minister at CBS Studios (Burbank, CA), Bethel Church (Redding, CA), Andrae + Sandra Crouch's – New Christ Memorial Church (San Fernando, CA), Far Hills Baptist Church (Kettering, OH), SouthBrook Christian Church PROVOKE (Dayton, OH), and various radio programs.
With over 25 years in leadership and ministry experience and a licensed member of the American Association of Christian Counselors (AACC), Pastor Ron brings a powerful message through a practical gospel relevant to the issues of today. His thrust is to help people find themselves and find their purpose… which can only be found in the person of Jesus Christ. This faith isn't for the faint of heart and he's committed to equipping those in earshot with the tools for a successFULL Christian walk. When asked about his upbringing, the journey, and the call… he says "I've known this was coming… as I could clearly see the Lord's hand on my life and hear his voice, ordering the seasons, and training my heart through the challenging terrain… and He NEVER failed me!" From leading neighborhood kids to the Lord in his parent's garage… to pulling teens toward the cross through music… and leading VP's into the kingdom around his conference table has all been preparation for such a time as this. Pastor Ron and his wife Heather have been married for over 25 years and with their two children look forward to what the Lord has in store for this new voyage of The Ark.
1 Peter 3:15  /  1 Corinthians 2:9